AD:- Promote Your Music On This Website For A Token Click Here For More Info. Tell/WhatsApp:- 08021253418; BBM PIN:D8BC5131

Join Our BBM Channel For Hot Updates, PIN:C004AD282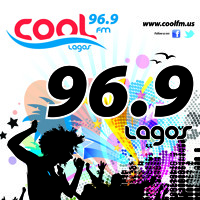 ABOUT THE RADIO STATION


Cool Fm Nigeria Live Streaming !!!
Cool FM, "Your #1 Hit Music Station", is a Nigerian Music Station with a format of 70% Urban contemporary (UC) and 30% of Adult contemporary (AC) ranked between #1 and #4 overall, but #1 station in its format.
Our core target audience is 15 to 45, having programs that attract other age groups also.
Making you Feel Good is our mission, while We Lead & They Follow is our vision.
Lagos 96.9 FM: Started operations in October 1998.
Abuja 96.9 FM: Started operations in November 2001.
Port Harcourt 95.9 FM: Started operations in November 2008.
Kano 96.9 FM: Started operations in October 2011.
CONTACT DETAILs :
267A, AIM Plaza, Etim Inyang Crescent Victoria Island Annex.
P.M.B. 10096, Victoria Island, Lagos.
E-mail: info@coolfm.us
Telephone: 234-1-2801375, 234-1-2801376, 234-1-2710244 – 9
Fax: 234-1-2610393, 2614779
http://www.coolfm.us
Information: On-Air Studio Lines:
234-1-2710969, 2711969, 2712969, 2713969
To Advertise on CoolFM:
Email: marketerslagos@coolwazobiainfo.com or marketers@coolwazobiainfo.com
SMS Numbers:
32356, 33356, 35356.
(Start your message with) LA
Tipped To Be The Next Bill-Gates!!!. WebSite Developer, Software Programmer and Blogger. Graduate Of Construction Technology and Brain Behind VIBES2LYRICS.COM + many other regular website you use everyday.
Latest posts by @BossLakryM (see all)
Comments
comments